THRDEYE
Home Security System
2014.04
This project was a team project with product designer Ong Wongnawa and graphic designer Alvin Lee.
 
"How can home security experience be more humanistic and intuitive?"
THRDEYE is a home security system that utilizes the users' network of close contacts to help protect them against possible threats.
In 2012, 28% of all American households are people living alone. We found that a home security system designed with intuitive interface still does not exist yet in the single household market.

Moreover, users who live alone are usually renters, thus do not have a more minimal alternative to full home protection service.
We found that the security systems in the market today mostly...

- Require professional installation and set
up.
- Requires drilling or nailing into wall structures.
- Are made of cheap looking plastic square panels.
- Have lots of buttons or a touch screen that is hard to use.
- Have rigid and intimidating looking camera.
- Are designs that are not user friendly nor aesthetically pleasing.
- Require monthly payments for full protection.
KAZUNORI SAKAMOTO (28)
Programmer
- Owns a dog and lives alone.
- Wants a security system that could directly alert apartment manager.
- Feels that a security system that is not installed by professionals cannot fully provide security.
JANYA MENGES (25)
Student
- Used to live in an unsafe part of Korea Town for 2 years.
- Have thought of getting a security system once, but reconsidered due to the price and costs of installation
- Does not like to use phone applications that much.
BRYCE JOHNSON (25)
Student
- His apartment has been broken in once before.
- Has a security system but feels that it is very complicated and hard to use.
- He feels that the product he has looks creepy and feels cold.
A.M. (24)
Ex-Burglar
- He used to rob houses with his buddy when he was in high school.
- If he sees any camera installed near the house, he would think twice.
- Once inside the house, he will only focus on items that are at eye-level.
Include User's Social Circle :
It should make use of user's network of friends and neighbors to help look out.
Camera That Looks Outwards :
This system will try to look out for threats and warn users even before it happens.
Eliminate Numeric Access :
The system should be able to acknowledge the presence of the user with a more intuitive process.
This camera is designed to be placed on the front door and look outwards through the peephole. Users can still peep through the secondary peephole on the product.
Window camera is designed to be placed right onto the window glass to look outwards for any suspicious activity with a wide angle view.
Interior camera & Smart tray
The Smart Tray is the central hub of this system.
It acknowledges the presence of the user via placement of the key token on the tray. This eliminates the need for troublesome passwords and codes that other system need. The Interior Camera can be placed anywhere in the house to monitor your space.
THRDEYE allows users to add close friends and family to help lookout for your home.
Alert notifications will be diverted to their phones when users fail to respond or take action.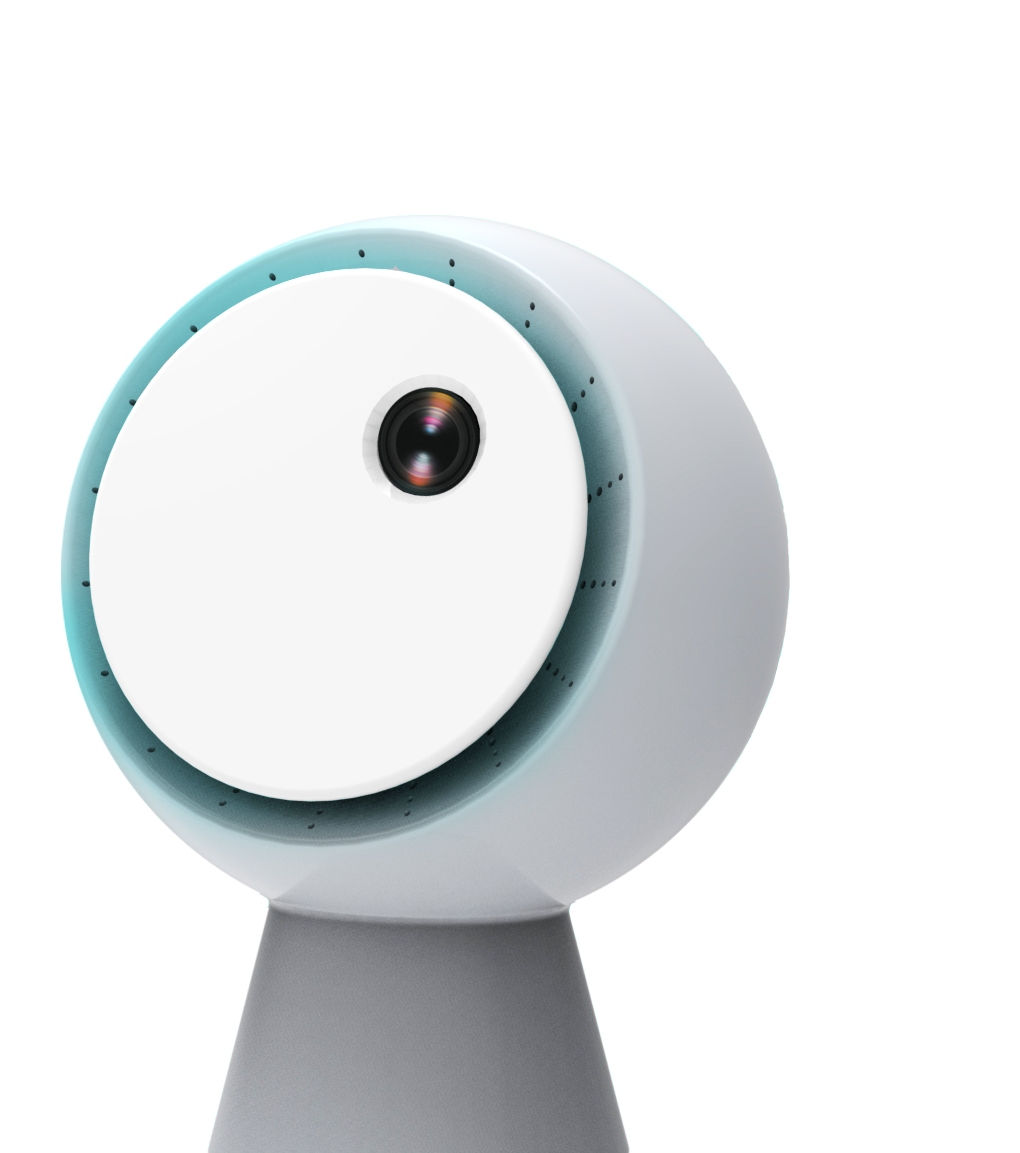 - Effortless and easy to install :
No hardwiring required.

- Incognito neutral design :
Allows system to blend into interior space with contemporary aesthetics.

- Humanistic Design :
Eliminates the need for passcodes and login.


- Active-Approach :
Look outwards for threats; faster alerts.


- Bonding :
Brings people closer together via a network look out system.